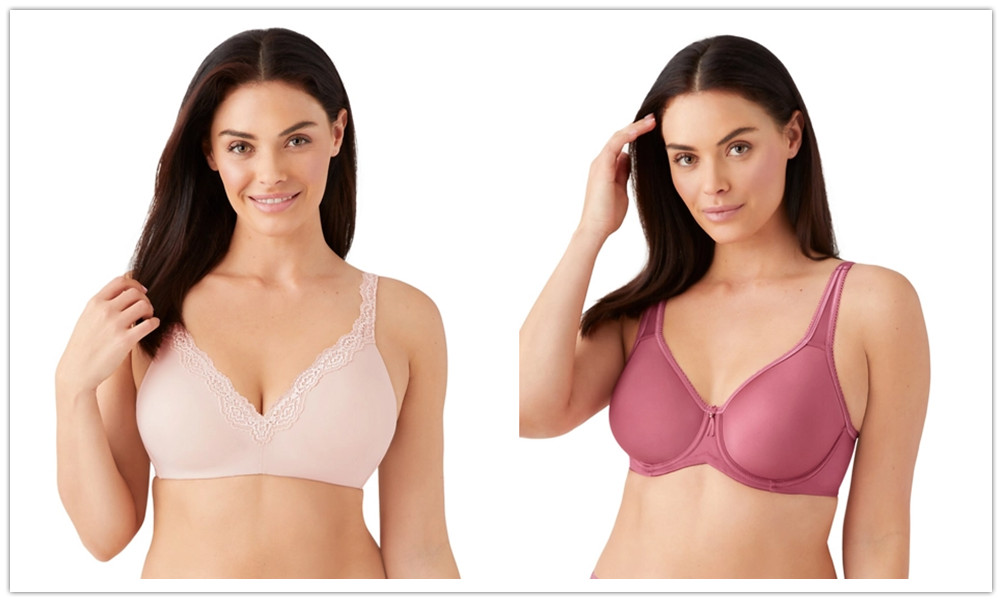 A super trendy piece of apparel that is more and more ladies are jumping into our T-shirt bras. T-shirt bras basically bras that round out your shape and give you a smoother look under your clothes. Below, we've broken down a list of 8 different t-shirt bras you can try that all greatly improve your look, style, and appearance.
2. Softly Styled Wire-free T-shirt Bra
Meant as an everyday option that combines pretty and sensual with comfort and practicality. This t-shirt bra is something you'll want to throw into your regular rotation and wear at least once a week. Its cups are lightly lined so you'll have your fair bit of modesty, so your fun bits are covered.
8. Comfort First Wire-free T-shirt Bra
If you want something that gives you all the support without any of the wires, this is the t-shirt bra for you. It focuses on comfort while still making sure your body is catered to. It uses memory foam cups that contour to your shape with bands that stretch and recover easily, meaning it will always keep and hold the shape you are at that moment.