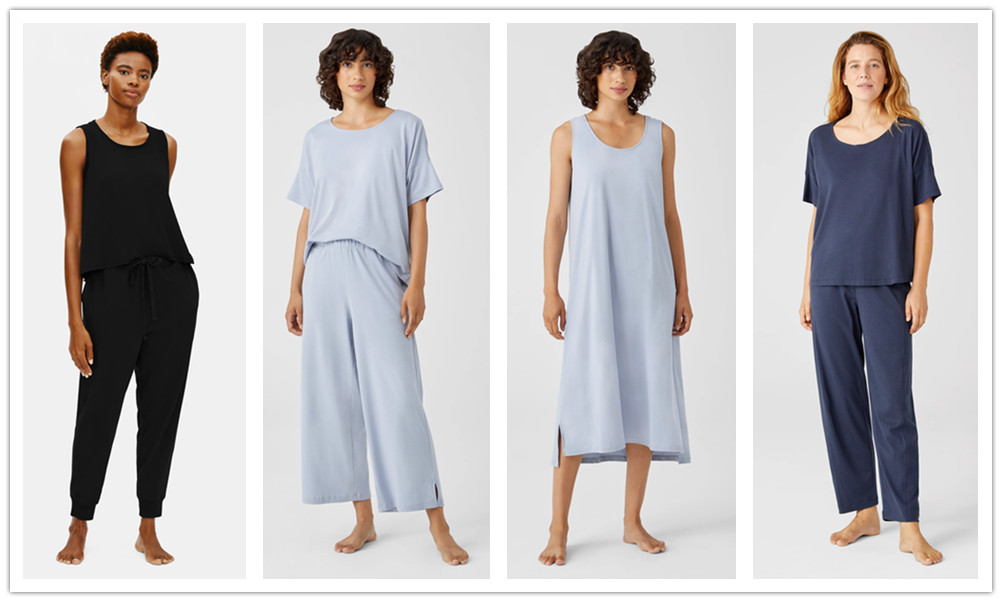 Nine Fashionable Sleepwear Choices
Are you looking for sleepwear that can help you sleep like a baby? Take a look at these nine options.
2.Organic Cotton Slub Jersey Tank Dress
Fans of loose and hassle-free fits won't be able to resist this organic cotton wonder. This sleeveless calf-length piece is optimal for unadulterated relaxation. Its features include side slits, a scoop neck, and arm and neck banding. If you want to have a low-key day, this tank dress may come through for you 110 percent.
3.Cozy Organic Cotton Interlock Jumpsuit
If you want to get your hands on a cool jumpsuit that boasts a cropped fit, you should pay careful attention to this one. Some of the components that make this sleepwear piece so unforgettable are ankle tapering, a lengthy rise, and a double V-neck. It consists of organic cotton that was dyed in an ethical fashion as well.
4.Cozy Organic Cotton Interlock Tank Dress
This inviting tank dress may be a game changer for folks who adore nothing more than pure tranquility under the covers of their beds. Although the sleepwear item has a wider hem, the shoulders are a lot narrower. This is a sleeveless piece that enchants with an enduring and cool scoop neck.